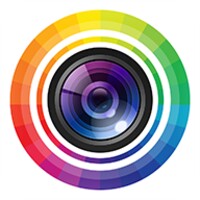 Cyberlink PhotoDirector
Edit and animate pictures with powerful AI and creative tools!
Version: 17.1.1
Program available in: English
Program license: Free
Program by: Cyberlink Corp
OS:
Cyberlink PhotoDirector is an Android app developed by Cyberlink Corp (15F., No. 100, Minquan Rd., Xindian Dist., New Taipei City 231, Taiwan (R.O.C.)). Others apps created by Cyberlink Corp are: ActionDirector Video Editor, PowerDirector.
Cyberlink PhotoDirector first became available on 06 Mar 2014. It is estimated that Cyberlink PhotoDirector has been downloaded between 50000000 and 100000000 times from the Play Store.